Occasionally I'm unable to assist in a rescue but am able to watch events unfold from the comfort of the long range scanning room while munching popcorn and enjoying a glass (or two) of fine red wine.
Here are a selection of radar images taking during these long range scanning sessions.
29.06.3301
Featuring Muffindrake and Kerren.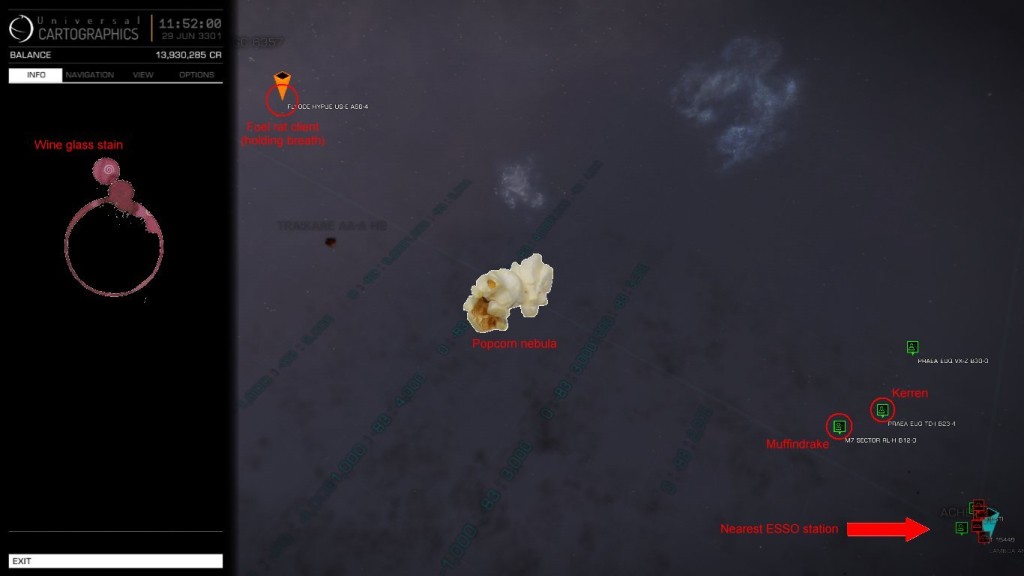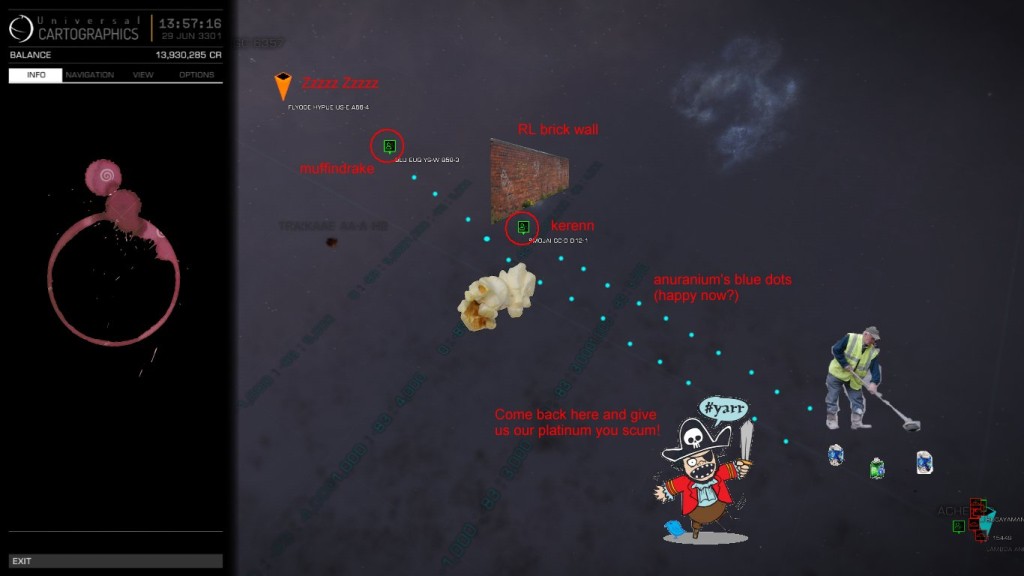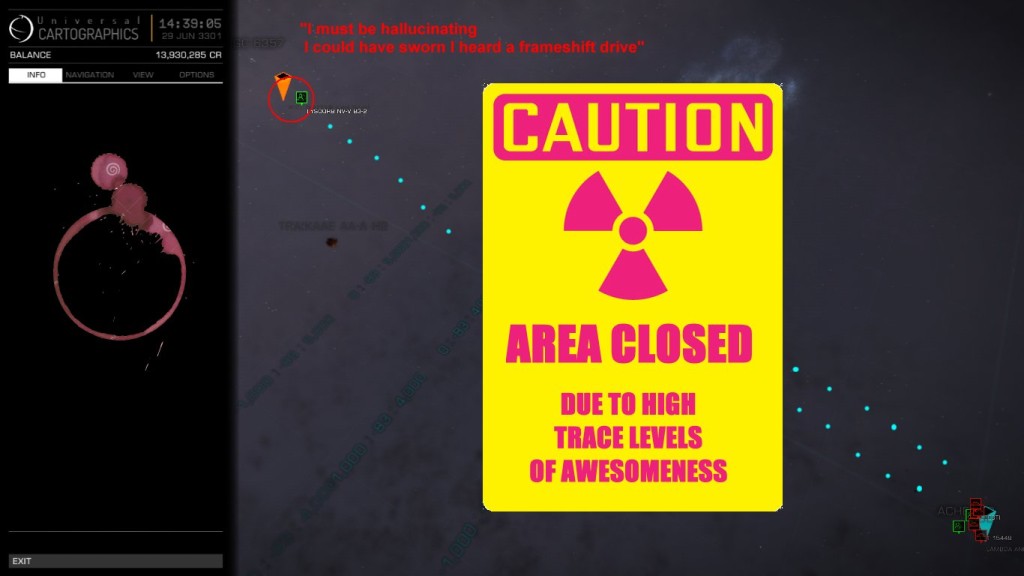 17.07.3301
Featuring Orange Sheets.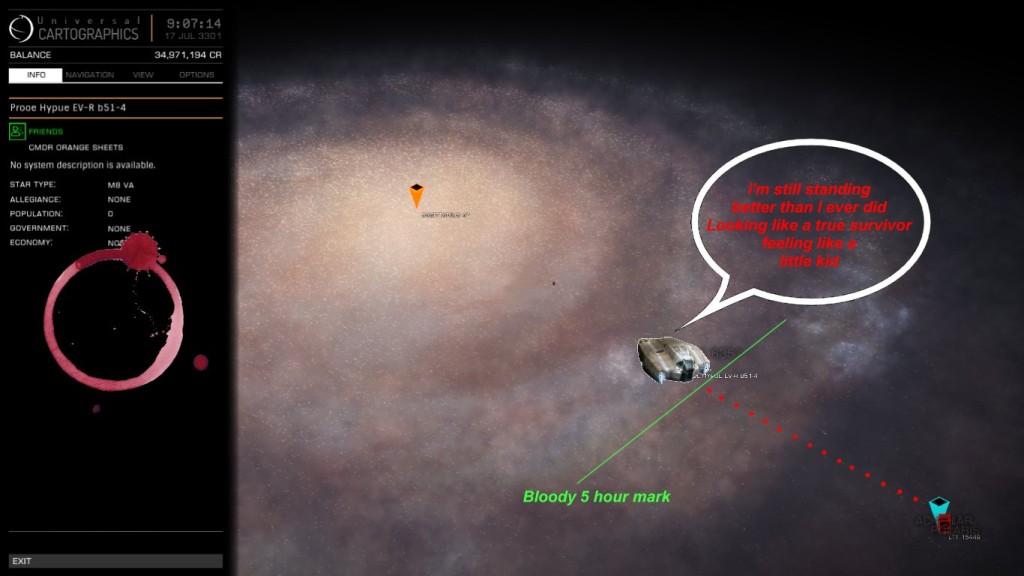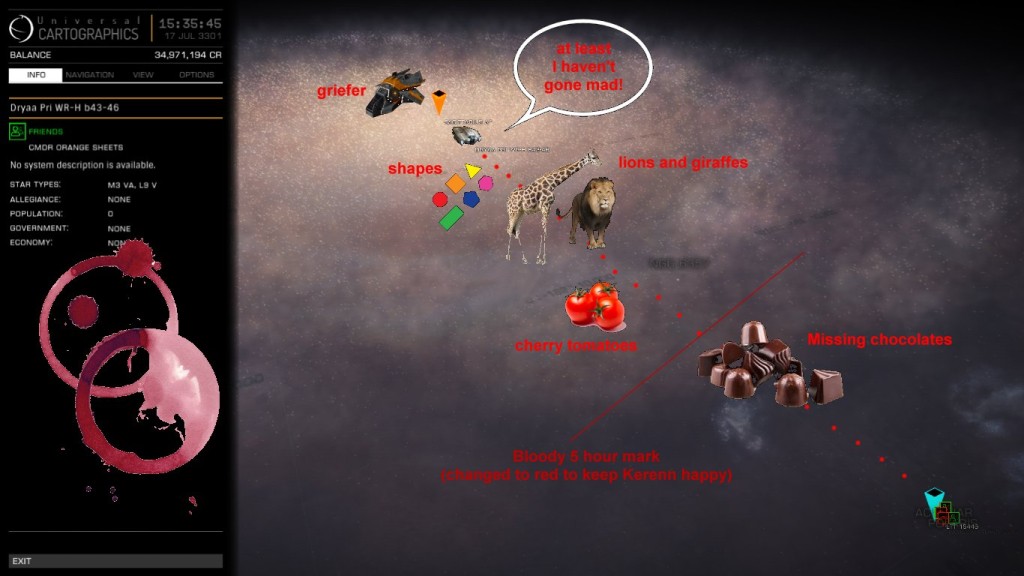 06.07.3301
A "science experiment" featuring Kerren and Beornfrid.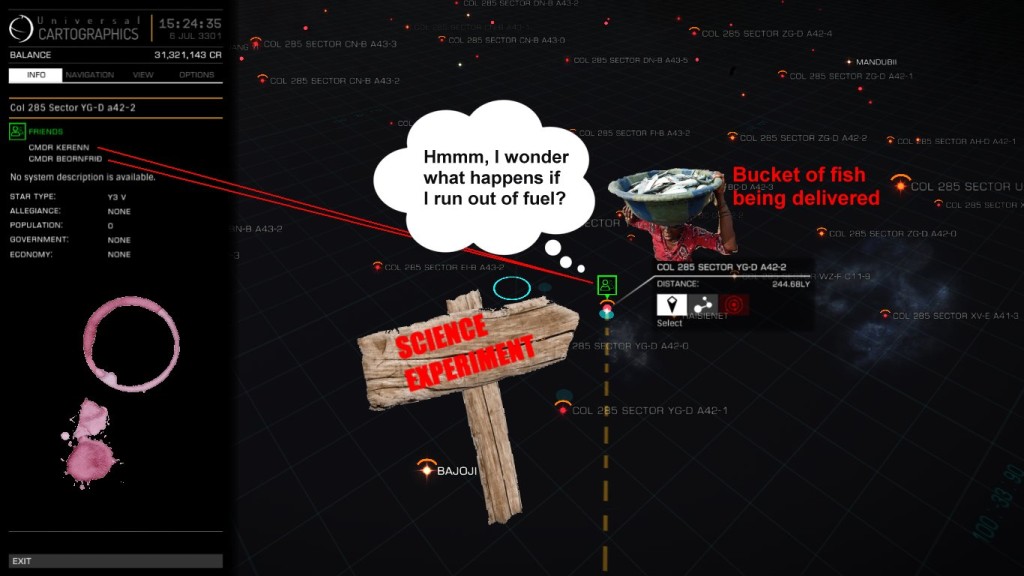 13.01.3301
Featuring Muffindrake, Haensel and, ahem, Alec Turner.